"Inspirational" "Bubbly Personality" "Dynamo" "Spirit-led" "Professional" "Heart-felt"
BIOGRAPHY
Do you need a cheerleader?
Someone to encourage you to be who you are and to look after not just the physical, emotional and mental sides of yourself but also the spiritual side? That's exactly what Tina Michele's passion and purpose is.
Her stories and GMA Covenant and Word award nominated songs that she shares around the world at events, retreats, on TV, radio and Youtube touch the heart and get you thinking and thanking.
God is definitely central in Tina's life - but it wasn't always that way. For her first 16 years of her life she didn't know of God is. Coming from a loving home, she felt doing your best and treating others like you would like to be treated is was what counted. However, she felt there was a void in her life...
Upcoming Events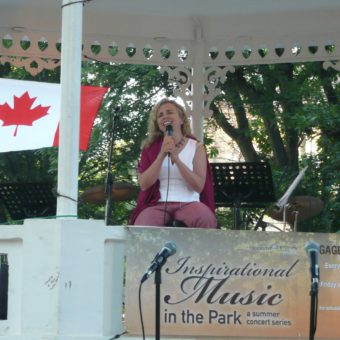 Live Events
Want to attend an event? Check out Events. Or are you looking for a professional singer and/or speaker who inspires audiences? Choose from a list of topics or customize. Contact Tina Michele.
Quarterly Newsletter
Uplift your soul by subscribing to Tina Michele's quarterly e-newsletter. Fill out the Contact form.
Online Stores
Tina Michele's music can be found online at Itunes, Amazon.com and other music sites. To purchase her CDs and books, request using the contact form.
Inspirational Messages
Grab a crumpet and listen online to "Tea with Tina" on Hopestream Radio or check out her inspirational messages on her Youtube channel.
TINA MICHELE'S BLOG
Welcome! Want to be uplifted? Inspired?
My mom lived to see my wedding day.